Upper Back Pain Acupuncture in Staten Island, Brooklyn, and Manhattan
Upper back pain often results in multiple symptoms for individuals who experience this type of pain, whether due to illness, injury or the aging process. Experience the benefits of acupuncture for upper back pain when you visit Seitai Acupuncture in Staten Island, Brooklyn, and Manhattan.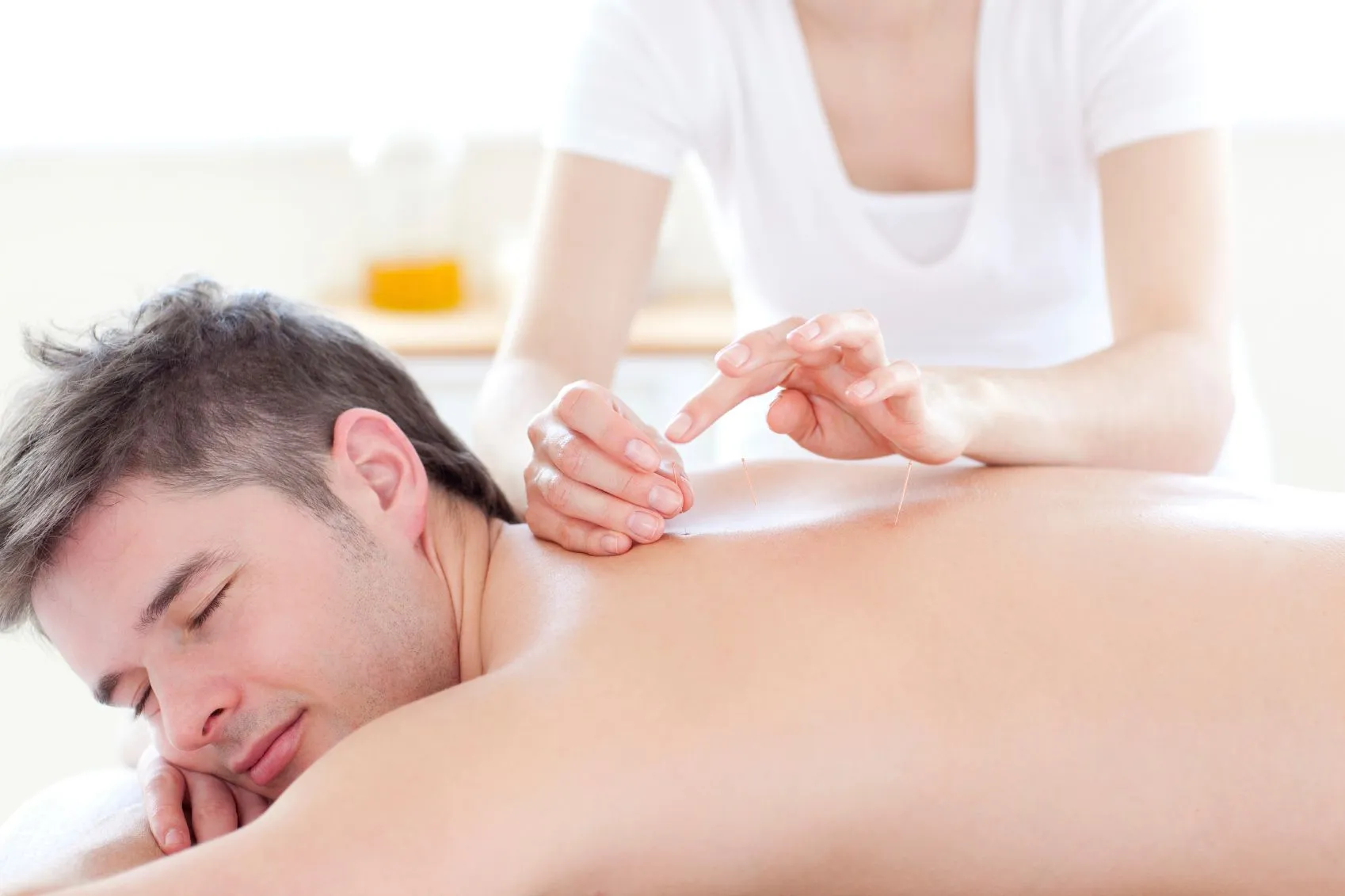 Why Choose Acupuncture For Treating Upper Back Pain?
Upper back pain affects millions of people. While lower back pain accounts for many complaints of acute and chronic pain, individuals with upper back pain also experience significant pain, discomfort and missed work days.
One major issue with treating upper back pain with traditional treatments is the fact that traditional treatments often have significant side effects. Many individuals likely already have missed work days and attend fewer social engagements because of their back pain. Feeling drowsy or sick from traditional treatments potentially adds to issues already affecting you if you have upper back pain.
What Are Some Causes of Upper Back Pain?
Some individuals experience acute back pain while others experience chronic upper back pain. Acute pain occurs due to issues such as stress, strains, muscle aches or an injury that will heal with time. Other individuals experience longer-lasting pain, such as pain that occurs due to arthritis in the spine, changes related to aging, spine disorders or injuries that take a long time to heal, possibly resulting in chronic pain.
Traditional treatments often last only a limited time, produce side effects or potentially lead to addiction to medications commonly used to treat back pain. Alternatives, including acupuncture, offer the opportunity for relief without serious side effects. Several sources point to the benefits of treating back pain with acupuncture.
Benefits of Acupuncture Treatment for Your Upper Back Pain
Acupuncture offers an alternative treatment for treating your upper back pain. When asked if acupuncture really helps back pain, a Healthline contributor pointed to the fact that acupuncture is both a popular and well-researched method of treating back pain. The professionals at your Brooklyn, Staten Island Seitai Acupuncture locations understand the discomfort that your back pain causes and works with each individual to create and implement an individualized plan designed just for you to treat your back pain.
Acupuncture Today explains that acupuncture plays an important role in reducing and eliminating back pain. One way this occurs is because acupuncture stimulates the production of natural steroids and natural endorphins, which work together to help reduce and eliminate your back pain.
Contact Our Seitai Acupuncturist in Manhattan, Brooklyn, or Staten Island
Several styles of acupuncture help relieve pain in the back. Our Seitai Acupuncture specialists work with you to determine the best treatment for your specific needs to help you recover from your upper back pain and get back to enjoying your normal lifestyle. Call us at 917-475-1840.